Mesh Global is a multi disciplined systems integrator. With an enhanced approach to Engineering, Design, Manufacture and Service. It provides the opportunity for an improved and simplified administrative process for our clients and ourselves. We deliver Mechanical, Electrical, Software and Hydraulic solutions to provide a fully integrated service.
Our engineering teams are supported by a dedicated project management team that ensures a client is always informed of the status of projects. This ensures that all budgets and leads times are met and that a single point of contact is always available to answer any queries a client may have. 
Commitment to the highest standards of safety
Assurance of quality engineering solutions
Provision of quality training and assessment services
MESH having formed from the merging of two companies (Raisepower Ltd & Abersea Engineering Ltd) have a combined track record of delivering quality services and systems to Industry, since 1994. A multi-disciplined engineering services and training provider with a wealth of experience in Industrial, Oil and Gas, Nuclear, and Process industries. Please get in touch with Mesh Global for your compliant, cost-effective engineering solutions.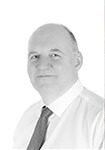 Barry Canfield
Managing DIrector
Barry has spent much of his career in the Nuclear and Oil & Gas industry. Barry has used his extensive knowledge and background to run Engineering and Software divisions for leading global organisations. Barry's experience stretches from working with many major Industry OEM's such as Cameron Controls, GE Oil & Gas and British Nuclear Fuels plc, Ricardo Hitec and Ortec MCS.  Barry was the founding director of Abersea Engineering Ltd. In 2016 Mesh Global acquired Abersea Engineering Ltd & Raisepower Ltd where Barry took up the position of Managing Director.
Barry's primary areas of expertise are in Software development, Engineering, Design, Subsea control systems and topside instrumentation.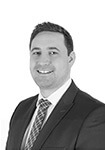 Scott Harper
Commercial Director
Scott started his career as a Field Engineer in the Photo Lab industry. He then spent 10 years with a multi disciplined engineering company. Starting as an Instrument Technician he then became a Field Service Engineer progressing to a Project Engineer. He then moved from engineering to sales to become a Sales Engineer. At his time of leaving he had become Group Sales Manager and wanted the challenge of creating his own company with its own culture and ethos. When Abersea Engineering was formed in 2014 Scott naturally took up the position of Sales Director. In 2016 Mesh Global acquired Abersea Engineering Ltd where Scott became Commercial Director.
Scott's primary engineering expertise is in Controls & Instrumentation with a specific focus on Subsea Control Systems and Topside Well Control Systems.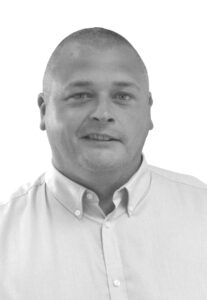 Barry Wilson
Business Operations Manager
Barry has spent much of his career in the Oil & Gas Industry. Having held various positions within some of the largest organisations in the industry such as Haliburton, NOV, Baker Hughes. Barry is a highly motivated individual who has experience and education focused not only on Engineering roles but is qualified in many areas of Hazard Analysis, Project Management & Quality. Barry joined Mesh Global in 2018 as part of the Sales team and has since progressed to Business Operations Manager. 
Barry's primary areas of expertise are in Mechanical & Hydraulic Engineering, Total Quality Management as well as Management & Supervision.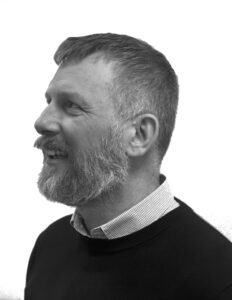 James Emslie
Engineering Manager
James has spent most of his career working on Electrical, Instrumentation and Controls with an education in both Mechatronics and Instrumentation, Measurement & Control. James has worked Globally for Engineering companies such as NOV & EFC Group. James joined Mesh Global in 2022 as Engineering Manager and oversees the teams in both the Montrose & Weston Super Mare Facilities.
James's primary expertise is in Surface & Subsea Controls, Topside Drilling Systems as well as having extensive knowledge in hazardous area equipment.
Mesh Global has an Integrated Management System [IMS] that complies with legal, regulatory, industry, client and company requirements while continually looking for improvement in all areas of our operations.
How do we achieve this?
By clearly defining aims and objectives, we are able to train and develop the competence of our people to the standard required for the delivery of a first class service to clients while demonstrating our commitment to health, safety and the environment.
We ensure confidentiality of information, including that provided by clients and key suppliers.
Identify and comply with all relevant legislation and other industry best practice requirements to which we subscribe.
Assess the environmental impact of our key processes, products and services.
By considered use of materials and resources, reduce waste and pollution to a minimum.
Provide a safe and healthy working environment for all our people and 3rd Parties engaged on company business with a commitment to preventing injury and ill health.
Encourage a health and safety awareness culture throughout the organisation, promoting that best use is made of all safety related items.
Ensure the health and safety of clients, sub contractors and other persons who may be affected by our activities.
Conduct our activities responsibly and in a manner that will protect our staff, the public and the environment from exposure to unnecessary harm.
Ensure that all employees are aware of their statutory duties and take reasonable care of themselves, others and the environment.
We recognise the importance of compliance to standards within many industries. We have a wealth of experience in the application of standards during the design, manufacture and verification/validation of control systems. Compliance to standards is at the heart of all our Engineering Design and Consultancy work.
We can provide full compliance to the following;
We can work closely with notified bodies and 3rd party certification companies to ensure all our systems are shipped with the necessary approvals. We also have experience in providing an independent review of client equipment, or representing a client to accept equipment.
Mesh Global are committed to an ongoing quality program. We work to ISO 9001: 2015. We use a quality management system that underpins all the processes required to meet our customers' requirements. Mesh Global and all subsidiary companies place the highest priority on safety and has an internal QHSE system which enforces safety in all activities carried out by our employees and contractors.
CE Marking (ATEX, Machinery, PED, EMC, LV)
Approval to DNV GL, BV, ABS, Lloyds
MESH Global have always provided a 1st class service to Dolphin Drilling. Their engineers are passionate about what they do and have years of knowledge between them to provide excellent solutions to any work scopes they are challenged with executing. Safety is always at the forefront of any task and Abersea personnel work safely and meticulously to get the job done right, first time. Day or night they have always provided an engineering solution to any issues encountered with our control system, MESH really do provide a service beyond expectations and are a joy to deal with.
- Subsea Superintendent/Drilling Contractor
The Project team and Rig Crew on the Endurer were very impressed with the way the guys conducted themselves while they were here and would like to commend them for their hard work. Everyone involved in the Endurer Maintenance Stop is very impressed and appreciate the hard work that you guys have done.
- Mechanical Engineer/Drilling Contractor
Completion was ahead of schedule and all parties involved in the project were impressed with how efficient and focused on quality Abersea were, a real pleasure to work with and will certainly be using Abersea on any future projects.
- Director/Engineering Company
Having only 5 weeks to manufacture, install and commission a full BOP control system was a huge task which you saw through without hesitation. The rig are delighted with the end product and we look forward to working with you again in the future.
- Subsea Manager /Drilling Contractor
We have been using Abersea Engineering for the last 10 months. It's very refreshing to work with a company that is so proactive in its approach to meeting customer requirements. From our involvement with them it's apparent they have a very highly motivated team who have the necessary skills and commitment to complete workscopes on time and to a high standard. They have and can react quickly to customer requirements and actually do what they say they will do. We find this to be a major benefit to the way we like to conduct our operation.
- Subsea Manager /Drilling Contractor
In an industry that is currently going through uncertain times and with greater emphasis on cost savings, Abersea have so far proved to be a good choice for Maersk Drilling as a vendor. They listen to our needs and provide good ideas and solutions to save both time and cost.
- Well Control Equipment Electrical Superintendent/Drilling Contractor
We have been using the services of Raisepower for approximately nine years and they have provided excellent support and are very knowledgeable regarding control systems. We have had many items of equipment overhauled or refurbished to a high standard, onshore and offshore by Raisepower and the quality of personnel performing the work has been of a high standard. I would have no hesitation calling Raisepower.
- Operations Director/Transocean
Just a quick note to record our thanks to the entire Raisepower Team you provided for the BOP Hydraulics works on the ENSCO 80 during recent Shipyard Project at ABLE Seaton Port in Hartlepool. Your project team was competent, productive and well lead, interface and co-ordination meeting input was both positive and proactive, the dynamic and changing nature of the works and aggressive schedule could not have been achieved without your excellent communication and visibility maintained on all critical issues, with actions and reactionary workshop and supply chain support being first class. The excellent performance by Raisepower made a positive contribution to a successful shipyard project.
- Project Manager/ Drilling Contractor
As you know we are very close to the completion of Solaris project and I would like to take this opportunity to thank you and to extend our thanks to your colleagues involved in the Solaris project. It is good to see that close and professional cooperation, an open dialog with ourselves, Raisepower and Abersea resulted in a safe, efficient and economical job execution on one of the most difficult and challenging exploration project in NCS. We will not hesitate to contact you should a future need arise and by that time we wish you the best for your future projects.
- Rig Intake Superintendent/Operator