Multi Disciplined Engineering
Within MESH Global we have disciplined teams consisting of Mechanical, Electrical, Software, Hydraulics and Subsea experts.
This diversity ensures that any aspect of a project is covered by knowledgeable engineers that understand compliance and can design systems that are fit for purpose.
We have designed and manufactured systems to perform in the harshest environments, meeting the most stringent levels of certification and we pride ourselves on being able to accomplish this without an inflated price tag.
Our project management team drive all projects to meet the agreed schedule and keep clients updated throughout the duration of the project. This gives the client the ability to understand exactly what is happening while providing a dedicated single point of contact that knows and understands their project.
Our engineering teams have worked globally in many different sectors such as Industrial, Nuclear, Oil & Gas and Renewables. This  breadth of knowledge and allows us to serve clients in a range of applications.
The team is supported by our Technicians who also have experience in various sectors and have been selected based on practical experience and work ethos. We see our technicians as our shop window and as part of that belief know that only the best will satisfy our clients.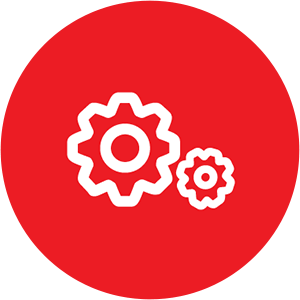 Experience and knowledge of design codes

Project Management of manufacturing and construction

Naval architectural services

Hydraulic & Pneumatic System Design

3D generated modelling of structures

Third party design reviews

Gaining 3rd party approvals

Mesh Global provides a wide range of cost effective structural design and engineering services, from minor modifications to complete design.
We can provide conceptual ideas to entire product design. So whether your requirement is for a complete or partial project, we have the ability to assist you.
We will make sure that your project meets industry standards and delivers its intended purpose.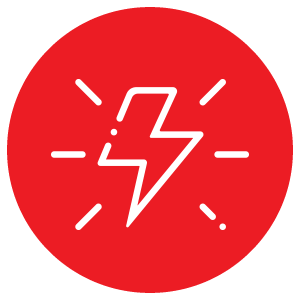 Vendor package specification, Interface and Integration
Control & monitoring package integration management

CCTV Systems interface & integration
Level Measuring & Monitoring

Load Measuring & Monitoring

Panel & Control System Manufacturing

We have a highly experienced team of engineers and designers. We can manage every aspect of a project from feasibility, design, installation, 3rd party verification, testing, and commissioning.
Our team has helped extend the life of numerous ageing systems and manufactured replacement systems utilising current technology. Mitigating issues such as obsolescence while helping to bring safety and efficiency to assets.
At Mesh we look to give the most cost effective and practical solutions to our clients, helping to extend the life cycle of systems and assets without cutting corners.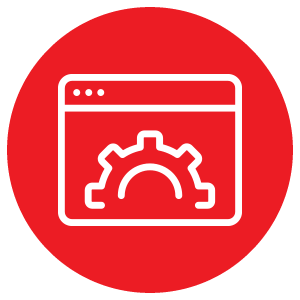 Process Control and Automation Systems – PLC/HMI/SCADA

Network Design and Installation

Electrical, Control Panel and Field Instrumentation

Over the years our team has successfully delivered control systems to many different industries.We have significant expertise with working with Allen-Bradley/Rockwell Automation, Siemens and Schneider PLC's.
We have installed numerous PLC systems over the years, ranging from simple units to allow hardware modifications, to pre-existing systems, through to major PLC based systems.
Automation processes with older 'relay-logic' systems can become unreliable with age. A replacement PLC system will not only vastly improve reliability, but will offer much greater flexibility if any automation or hardware changes are required at a later date.
Our expertise covers the full software project life cycle from user requirements to testing and validation.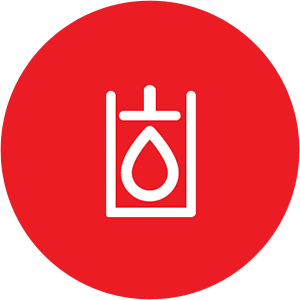 Hydraulic and Pneumatic system Design

Designing turnkey solutions

Innovative product designs

Fault finding of Hydraulic Systems

Hydraulic Power Unit design

3D generated modelling of systems

Sourcing Hydraulic Equipment

Hydraulic Engineering Consultancy

Design of Surface and Subsea Equipment

With a wide range of services available we can provide you with the level of support you require, from basic schematics to full system design. If you have a concept but are unsure how to implement it practically, Mesh Global can work on your behalf to make it become a reality.
Design work is completed in house allowing for better quality, competitive pricing and improved lead times.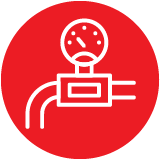 Control Pod Valves & Regulators

Many of our team members are time served in the offshore industry. We provide a service for all aspects of Subsea support and engineering on and offshore.
We look forward to hearing from you.
MESH Global have always provided a 1st class service to Dolphin Drilling. Their engineers are passionate about what they do and have years of knowledge between them to provide excellent solutions to any work scopes they are challenged with executing. Safety is always at the forefront of any task and Abersea personnel work safely and meticulously to get the job done right, first time. Day or night they have always provided an engineering solution to any issues encountered with our control system, MESH really do provide a service beyond expectations and are a joy to deal with.
- Subsea Superintendent/Drilling Contractor
The Project team and Rig Crew on the Endurer were very impressed with the way the guys conducted themselves while they were here and would like to commend them for their hard work. Everyone involved in the Endurer Maintenance Stop is very impressed and appreciate the hard work that you guys have done.
- Mechanical Engineer/Drilling Contractor
Completion was ahead of schedule and all parties involved in the project were impressed with how efficient and focused on quality Abersea were, a real pleasure to work with and will certainly be using Abersea on any future projects.
- Director/Engineering Company
Having only 5 weeks to manufacture, install and commission a full BOP control system was a huge task which you saw through without hesitation. The rig are delighted with the end product and we look forward to working with you again in the future.
- Subsea Manager /Drilling Contractor
We have been using Abersea Engineering for the last 10 months. It's very refreshing to work with a company that is so proactive in its approach to meeting customer requirements. From our involvement with them it's apparent they have a very highly motivated team who have the necessary skills and commitment to complete workscopes on time and to a high standard. They have and can react quickly to customer requirements and actually do what they say they will do. We find this to be a major benefit to the way we like to conduct our operation.
- Subsea Manager /Drilling Contractor
In an industry that is currently going through uncertain times and with greater emphasis on cost savings, Abersea have so far proved to be a good choice for Maersk Drilling as a vendor. They listen to our needs and provide good ideas and solutions to save both time and cost.
- Well Control Equipment Electrical Superintendent/Drilling Contractor
We have been using the services of Raisepower for approximately nine years and they have provided excellent support and are very knowledgeable regarding control systems. We have had many items of equipment overhauled or refurbished to a high standard, onshore and offshore by Raisepower and the quality of personnel performing the work has been of a high standard. I would have no hesitation calling Raisepower.
- Operations Director/Transocean
Just a quick note to record our thanks to the entire Raisepower Team you provided for the BOP Hydraulics works on the ENSCO 80 during recent Shipyard Project at ABLE Seaton Port in Hartlepool. Your project team was competent, productive and well lead, interface and co-ordination meeting input was both positive and proactive, the dynamic and changing nature of the works and aggressive schedule could not have been achieved without your excellent communication and visibility maintained on all critical issues, with actions and reactionary workshop and supply chain support being first class. The excellent performance by Raisepower made a positive contribution to a successful shipyard project.
- Project Manager/ Drilling Contractor
As you know we are very close to the completion of Solaris project and I would like to take this opportunity to thank you and to extend our thanks to your colleagues involved in the Solaris project. It is good to see that close and professional cooperation, an open dialog with ourselves, Raisepower and Abersea resulted in a safe, efficient and economical job execution on one of the most difficult and challenging exploration project in NCS. We will not hesitate to contact you should a future need arise and by that time we wish you the best for your future projects.
- Rig Intake Superintendent/Operator