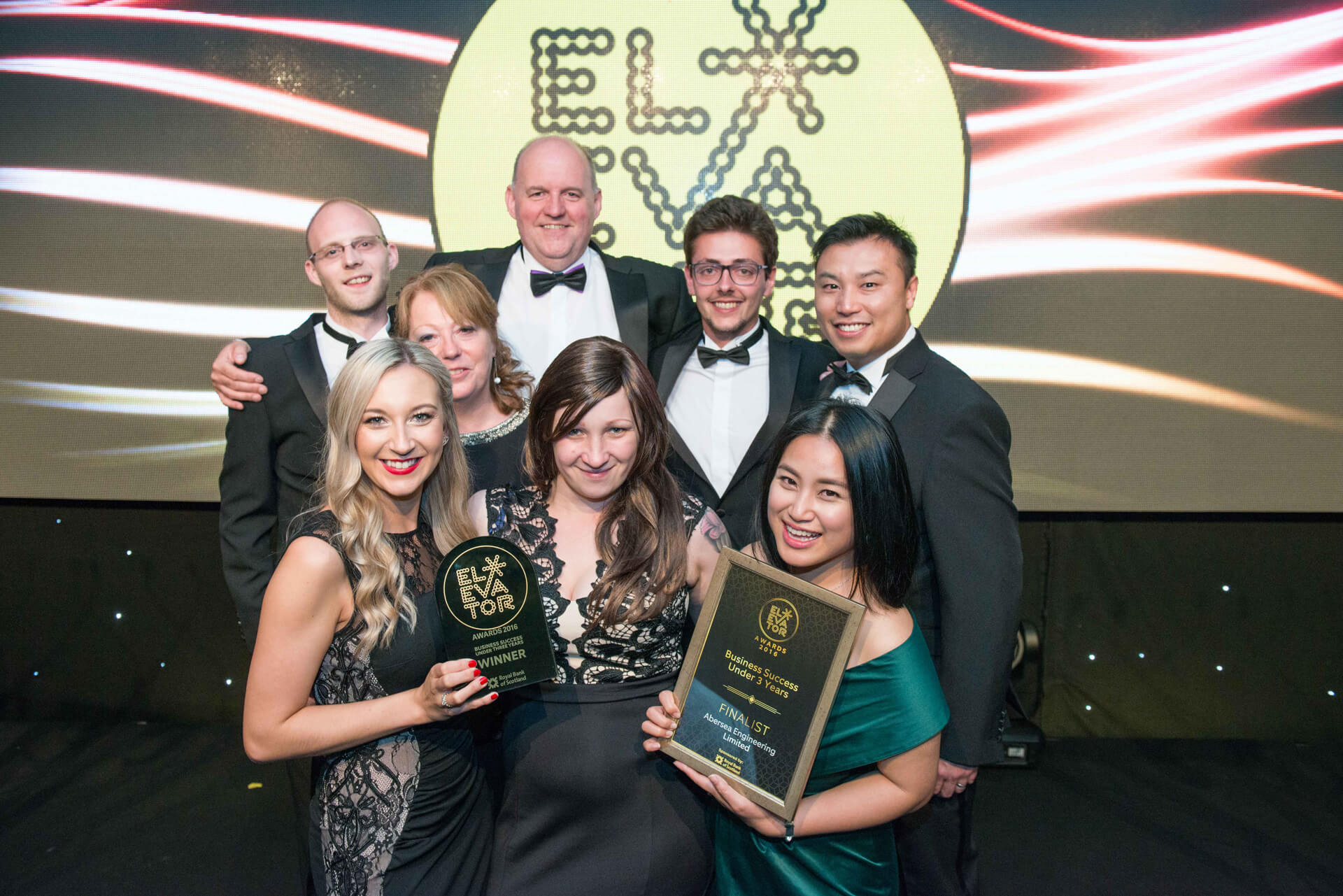 We are delighted to announce that Abersea have won the award for Business Success Under 3 Years at the Elevator Awards Ceremony which took place at Ardoe House Hotel in Aberdeen on the 30th June 2016.
The prestigious Elevator Awards commend enterprise by selecting and rewarding companies and individuals that are capable of leading the future in business within the North East of Scotland.
We would like to take this opportunity to thank all of our employees, clients, suppliers, friends and family, as without you we would not be where we are today achieving such a success in such a short period of time.
Scott Harper, Director said:
"After being selected as one of the three finalists and completing a presentation to a panel of four Judges, it's a fantastic feeling knowing that others can see what we are trying to achieve at Abersea and that the team can be recognised for their success thus far. Although we are still going through challenging times in the industry it has certainly been a good year for Abersea so far."