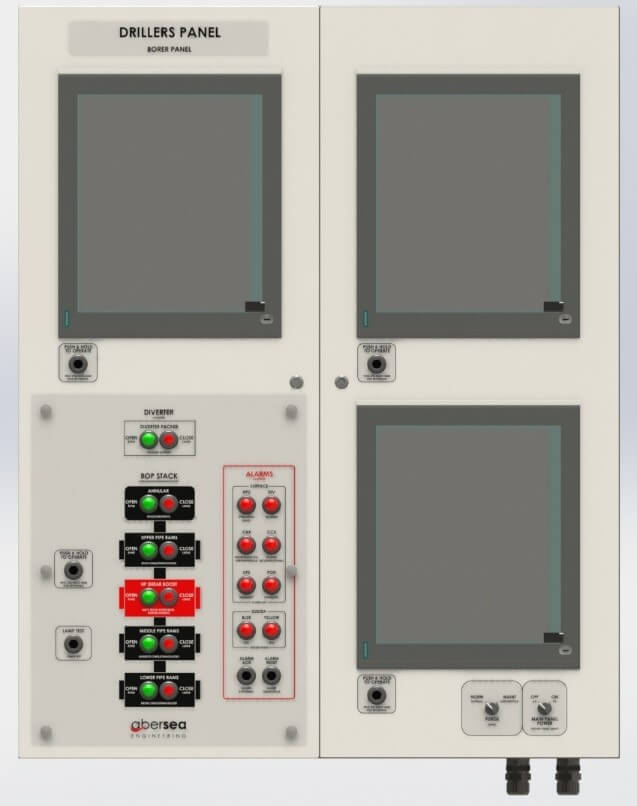 Abersea have recently won a tender to design and manufacture SIL Certified BOP, Diverter & Well Control Systems for a major drilling contractor. The systems are to be installed on ultra-harsh environment jack-ups located in the North Sea.
The scope of work consists of the replacement of all Electrical, Software and POD Control elements with the addition of remote access and event logging functionality. The contract also includes a 3 Year maintenance and support contract with all systems being supportable for 15 Years +.
The Engineering, Design, Manufacture and Testing will be completed from Abersea's headquarters in Weston-Super-Mare while Project management will be undertaken from our local support facility in Aberdeen.
Barry Canfield Engineering Director Said:
"We believe that the value added benefits of working with Abersea are what has won us this tender. Our knowledge, cost and time saving abilities were clearly a major driver in the client's decision.
As always we have managed to bring a good solid solution to the table while reducing the client's costs and build time dramatically"
Our innovative solutions and flexible approach to meeting and exceeding our client's expectations has been at the pinnacle of our track record success. In these tough times for the industry we are a viable option for bringing scopes of work back online for our customers.