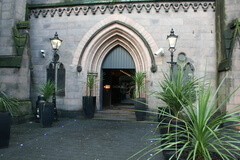 Abersea and Clover Tool have come together to stage an Offshore Europe event on the evening of Tuesday 8th September 2015 at Soul Bar, Aberdeen.
The must attend event is to bring together both companies and their clients to share in their success over the last 12 months. This invite only event boasts of prizes to be won every hour, entertainment that includes The Big Yin stand up and live set, a magician and an outdoor BBQ.
The occasion promises to be a night to not forget, and is a great opportunity for our clients to come along and get an insight into what can be achieved at Abersea and Clover Tool.